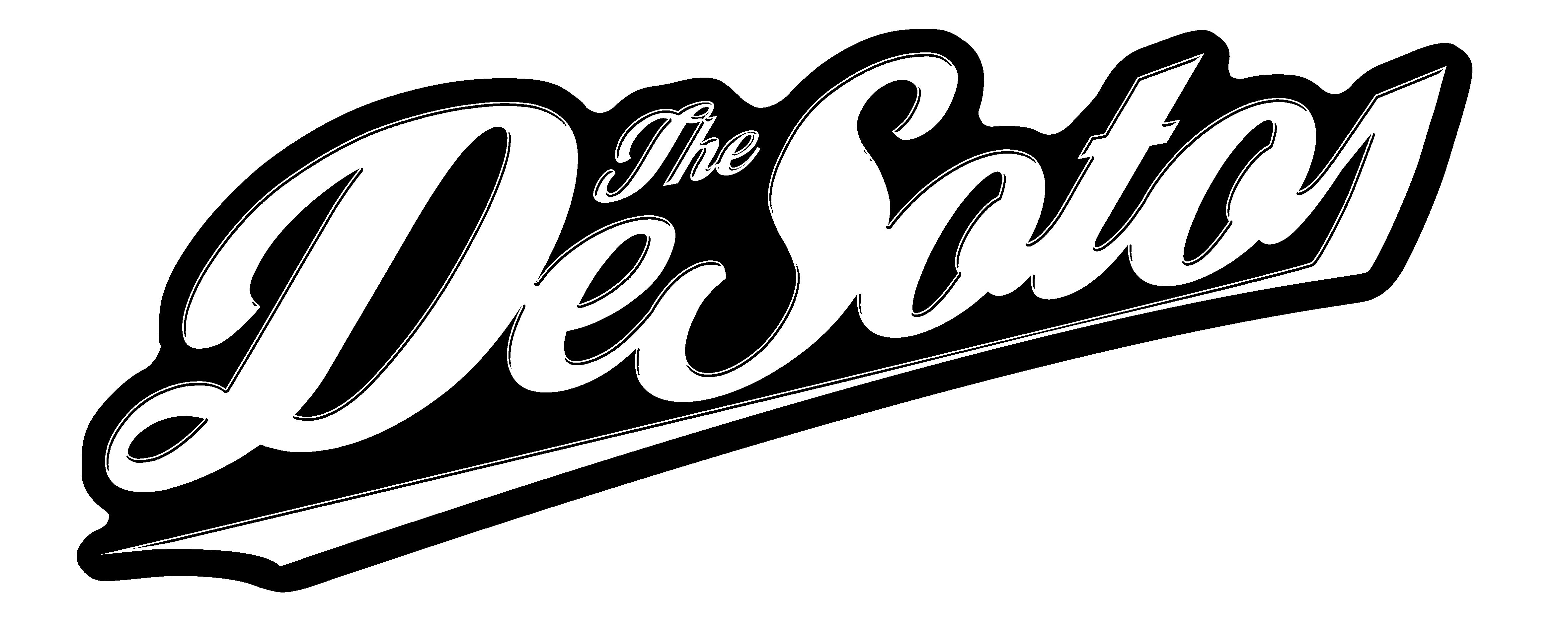 'A powerful blend of rock-infused country blues.'
The DeSotos Merchandise page
A choice of four printed t-shirts and a logo cap
plus the album Cross Your Heart
and Your Highway For Tonight
We are not doing e-commerce but we can take your order online.
either pick up and pay at the show or bank deposit and we will send item(s) to you.
Alternatively download a PDF Order Form and mail it to us.
If the form does not suit your needs, e-mail us with your request.
The Desotos Logo (both sides) - white. price $30
The DeSotos URL (front w/ logo on sleeve) - black. price $30
The DeSotos '100% Distilled Music' (logo on sleeve) - black. price $30
The DeSotos 'Your Highway For Tonight' album launch tour (June 2011) - black $30
The DeSotos cap (one size fits all) - logo on front and URL on back. price $20
T-shirt - white LOGO
T-shirt - black URL
T-shirt - black '100% Distilled Music'
Cap - front
Cap - rear

(if we are sending items to you, please add $5-00 P&P to your total)
| | | |
| --- | --- | --- |
| The DeSotos white LOGO shirt ($30) | size M, L or XL | quantity |
| | | |
| The DeSotos black URL shirt ($30) | size M, L or XL | quantity |
| | | |
| The DeSotos black 100% Distilled Music ($30) | size S, M, L XL XXL | quantity |
| | | |
| The DeSotos - black Album Launch June 2011 ($30) | size S, M, L, XL, XXl | quantity |
| | | |
| The DeSotos cap - one size fits all ($20 | | quantity |
** plus $5-00 P&P if we are sending it to you
TOTAL AMOUNT
I will pay and collect at a gig
please send to me as below
| | |
| --- | --- |
| your name | |
| your e-mail | |
| delivery address | |
| phone | |
add me to The DeSotos e-mail list
| home | bio | contact | live | merchandise | listen | video clips |

Copyright © 2016 The DeSotos. All Rights Reserved